Sausās tualetes
Sausā tualete 230 L, EKO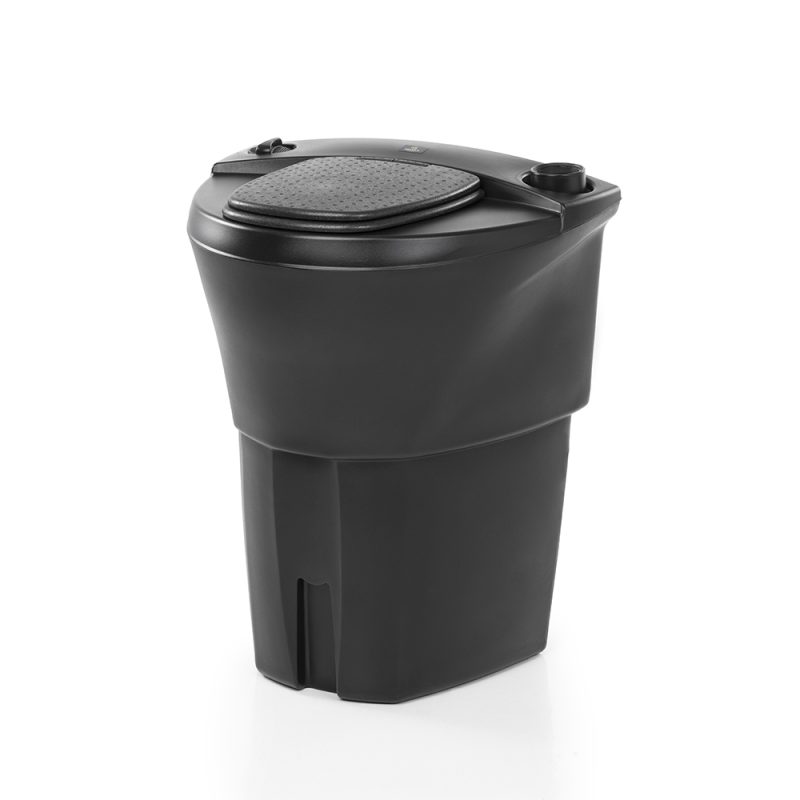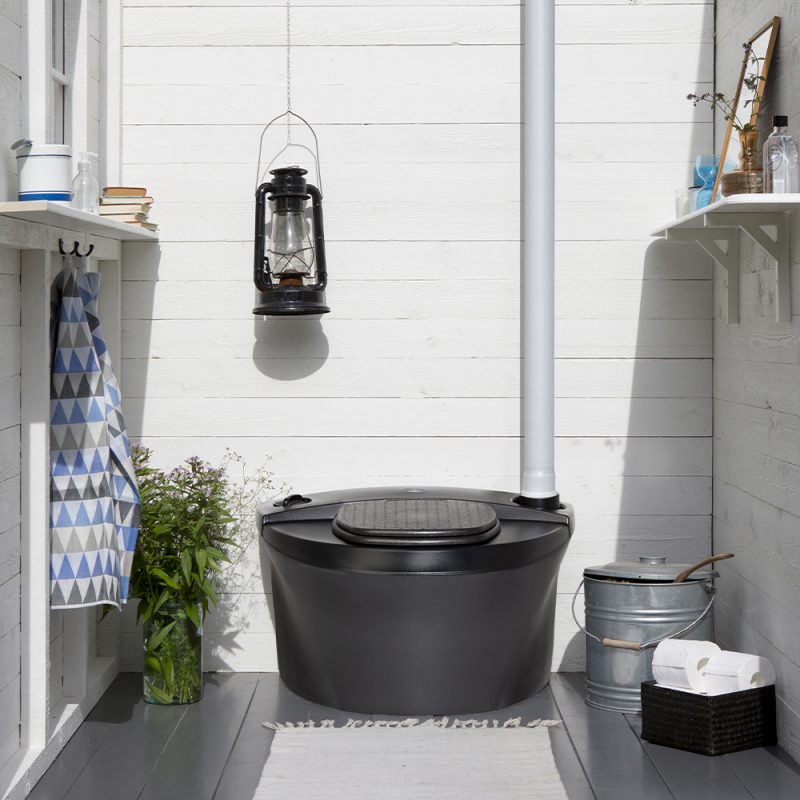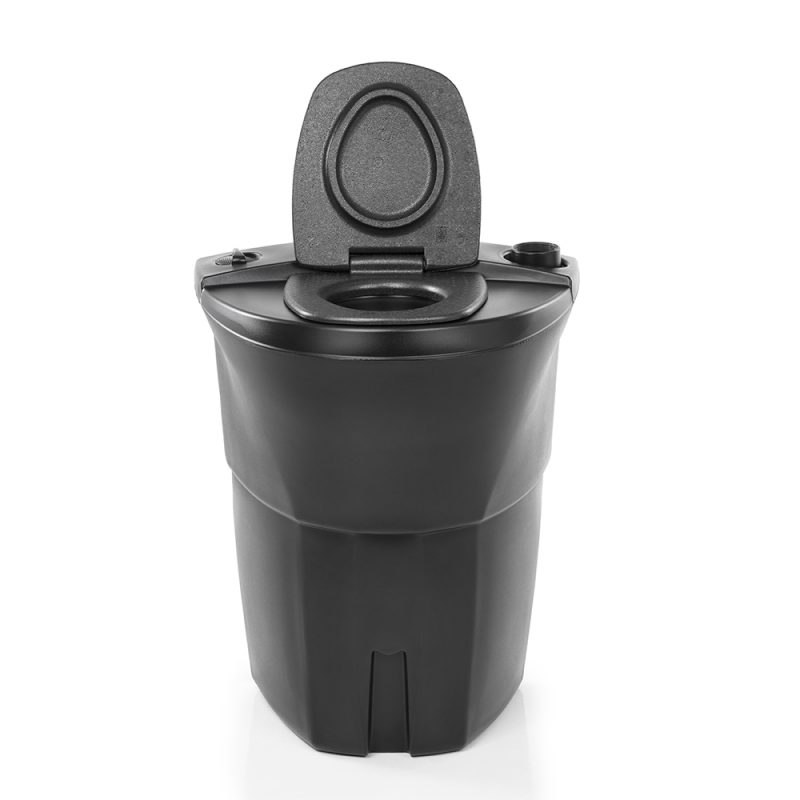 Kekkilä Sausā tualete 230 L, EKO ir stilīga, efektīva tualete bez smaržas, ko var izmantot visu gadu, pateicoties tās siltumizolācijai. Sausā tualete efektīvi kompostē tualetes atkritumus. Lielā izplūdes lūka un konstrukcija ļauj veikt starpposma iztukšošanu, piemēram, rudenī.
Stilīga un efektīva sausā tualete
Piemērota lietošanai visu gadu
Izgatavota no pārstrādāta materiāla
Produkts pieejams arī labi aprīkotos dārza veikalos.
Izmēri un svars
800 x 980 x 600 mm / 20 kg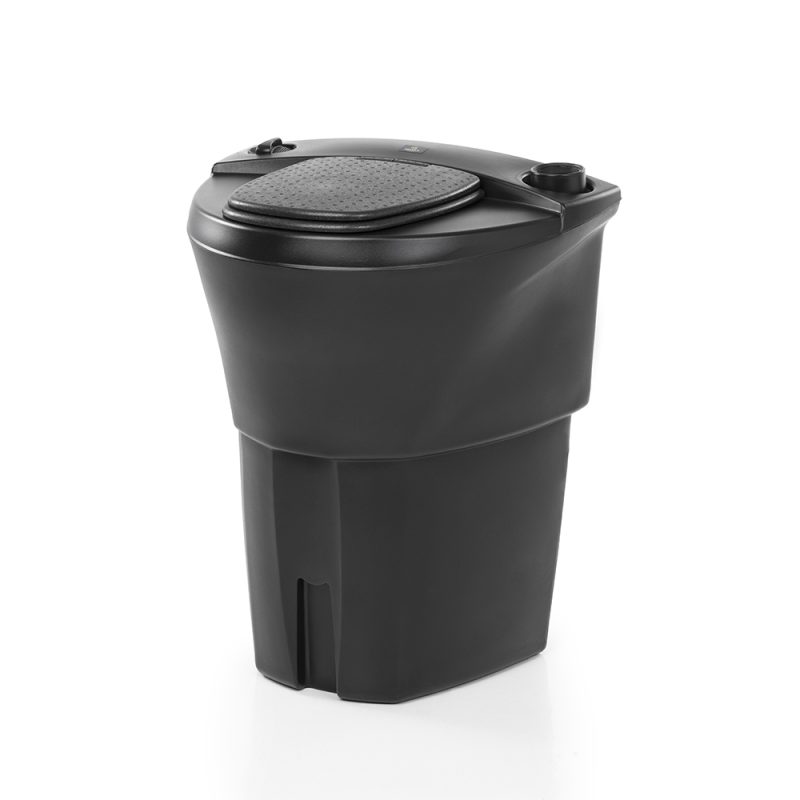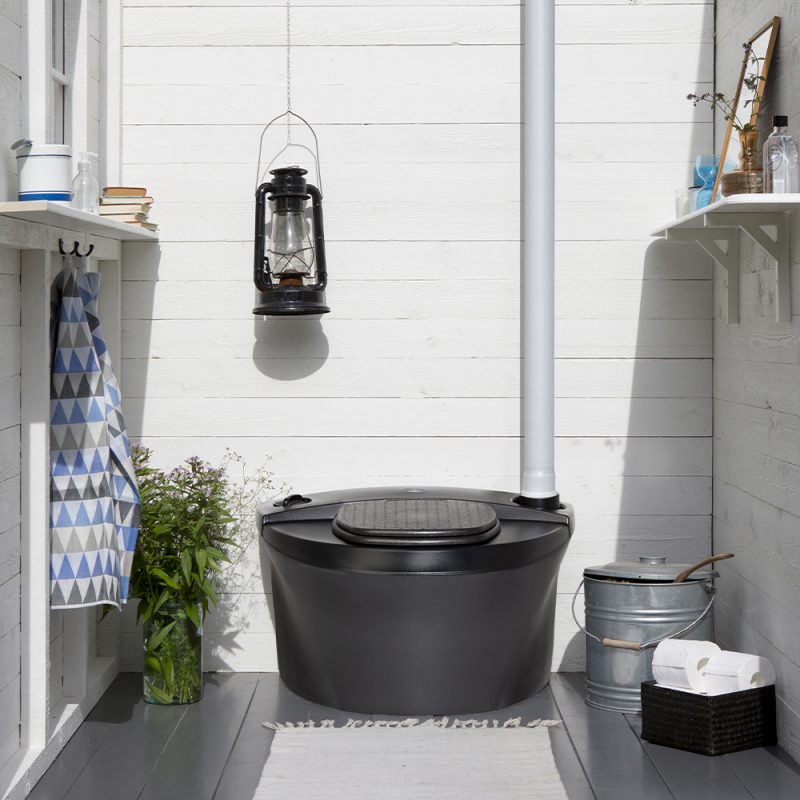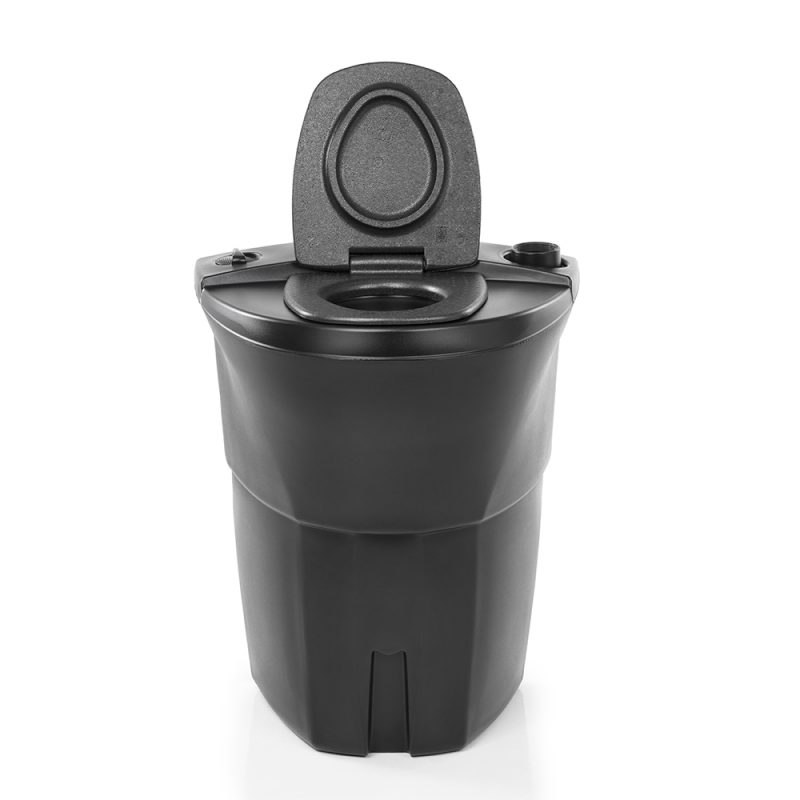 Pateicoties komplektā iekļautajam šablonam, tualeti ir viegli uzstādīt cauri grīdai. Tualete ir ietilpīga un piemērota 2–6 lietotājiem. Pateicoties lielajai iztukšošanas lūkai (650 × 230 mm), to ir viegli iztukšot. Tās forma ļauj tvertni iztukšot, piemēram, rudenī. Tualete ir aprīkota ar termo-sēdekli, kas piestiprināts ar eņģēm, tāpēc to ir gan patīkami lietot, gan arī tīrīt.
Ražota Somijā no 100% pārstrādāta materiāla.
Materiāls: 100% pārstrādāta plastmasa
Izmēri: 800 x 980 x 600 mm
Svars: 20 kg
Ietilpība: 230 litri
Sēdekļa augstums: 425 mm
Ventilācijas caurules diametrs: 75/110 mm (nopērkama atsevišķi)
Komplektā ietilpst: termo-sēdeklis, šļūtene un savienojums, filtrs, ventilācijas vāciņš, lietošanas instrukcija.